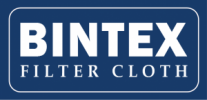 Biyani Industrial Textiles Pvt. Ltd. is amongst the biggest manufacturers and suppliers of Industrial technical textiles, in India. With the factory and workshop in Indore, Biyani Industrial Textiles Pvt. Ltd. has marketing / satellite offices across Hyderabad, Ankleshwar, Mumbai & Mahad, India.
Conceived in 1987, as a textile unit, we adhere to the highest standards of service & quality. Our biggest strengths are the experience that we have gained as one of the oldest manufacturers & suppliers to a range of industries, that may include the Edible Oil, Pharmaceutical, Biscuits, Confectionery, Flour Milling, Process Engineering, Starch, ETP, STP industries etc. and the level to which we can customize to the clients' demands.
The company is spearheaded, by me, Ramesh Biyani, who comes with experience of close to 3 decades in the Industrial textiles industry. Close on the heels is the 2nd generation – Ms. Suruchi Biyani & Mr. Abhinav Biyani, who are combining the experience of the company with a refreshing outlook and youthful energy.
Presently, we're supplying to a gamut of companies, both in the Indian subcontinent (India, Nepal, Bangladesh, Sri Lanka etc.), & Africa (Zimbabwe, Zambia, Nigeria, South Africa etc.), with some more exciting possibilities of Exports in the wings.
Our Strengths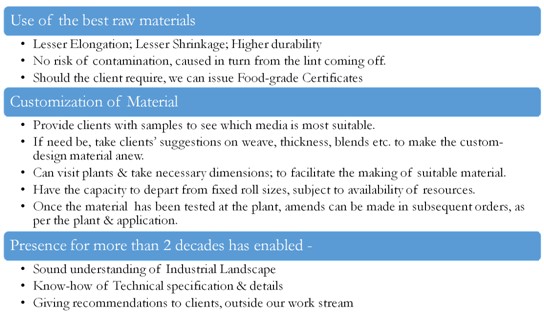 Clientele